In-store digital ads
w/REAL Hawaii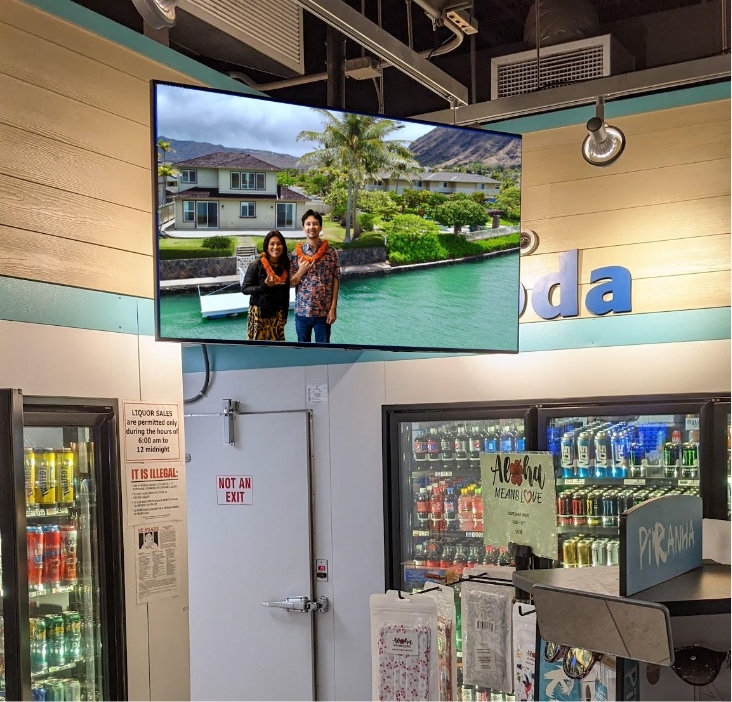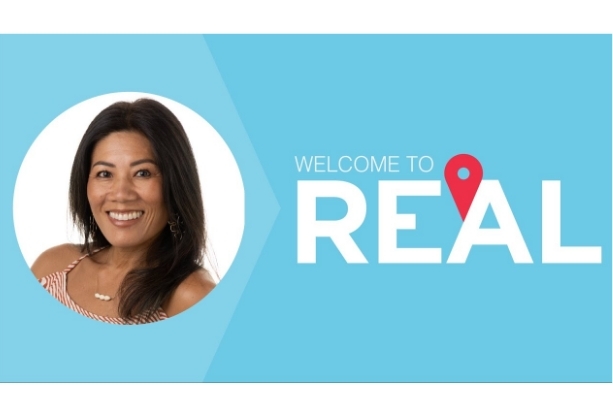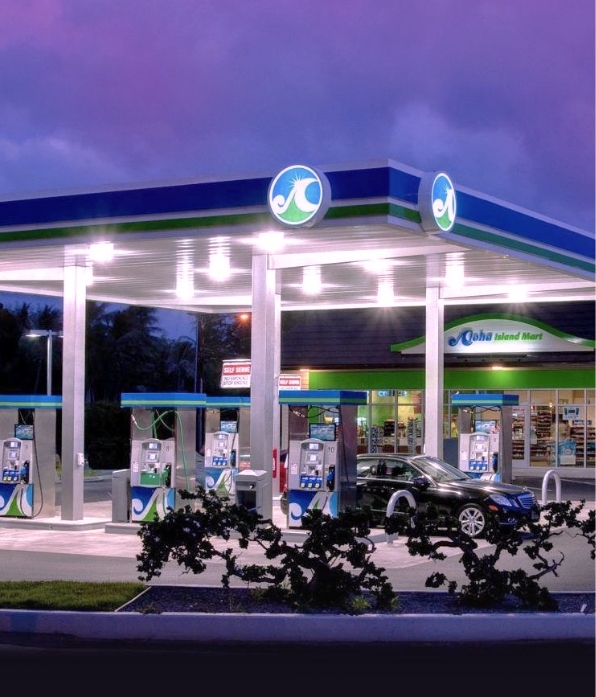 In 2023, Aloha Gas, a leading gas station chain in Hawaii, advertised Real Estate And Living Hawaii, a local real estate company, to launch a digital signage advertising campaign. The objective was to promote Real Hawaii's services to a captive audience. The campaign featured stunning images and videos of Real Hawaii's properties, displayed on high-resolution digital screens at the gas pumps, with a QR code offering customers a free consultation with a Real Hawaii agent. The results were impressive, with Real Hawaii witnessing a significant increase in website traffic and inquiries from potential clients. Aloha Gas also received positive feedback from customers who appreciated the added value of the advertising content. This successful digital signage advertising campaign proved to be an effective partnership for both Aloha Gas and Real Hawaii, leveraging digital signage to increase brand awareness, enhance customer experience, and drive loyalty.
Shay and Jon make REAL an amazing brand.
Jean-Paul Gideon
JPG Hawaii
Aloha Island Mart is a popular convenience store chain in Hawaii, with over 50 locations across the state. The stores offer a variety of products, including snacks, drinks, and essential items. The locations are strategically placed near high-traffic areas such as gas stations, hotels, and tourist attractions. With an average of over 2,000 customers per day at each store, Aloha Island Mart plays a significant role in serving the needs of Hawaii's local residents and visitors alike. The stores are known for their friendly customer service, clean facilities, and affordable prices. As a result, Aloha Island Mart has gained a loyal customer base, making it one of the most recognizable and trusted convenience store chains in Hawaii.
The effectiveness of digital signage ads depends on several factors, including the content, placement, and audience demographics. However, when it comes to choosing between still images and videos, both formats can be effective in conveying a message. Still images are often simpler and easier to create, making them a cost-effective solution for businesses. They are also effective in capturing attention and delivering a message quickly. Videos, on the other hand, can convey more complex ideas and emotions, which can be beneficial in building brand awareness and creating an emotional connection with viewers. Ultimately, the choice between still images and videos will depend on the specific marketing goals and budget of the business. By testing and evaluating different types of content, businesses can determine which format is most effective in reaching their target audience and achieving their marketing objectives.
You might also like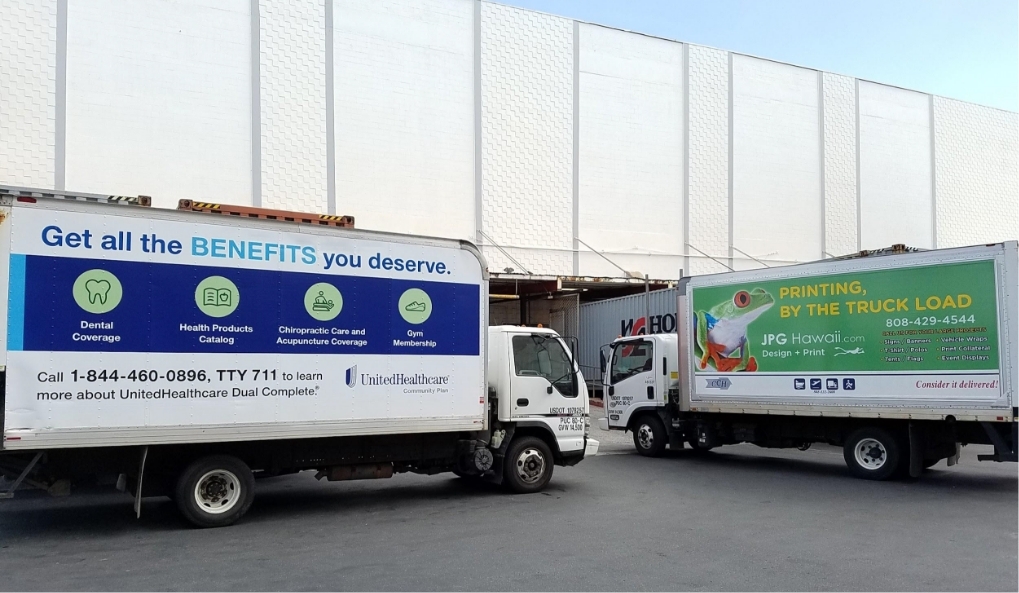 Truck-side ads can be highly effective in reaching a large and diverse audience, as they are visible to thousands of people every day depending on the route.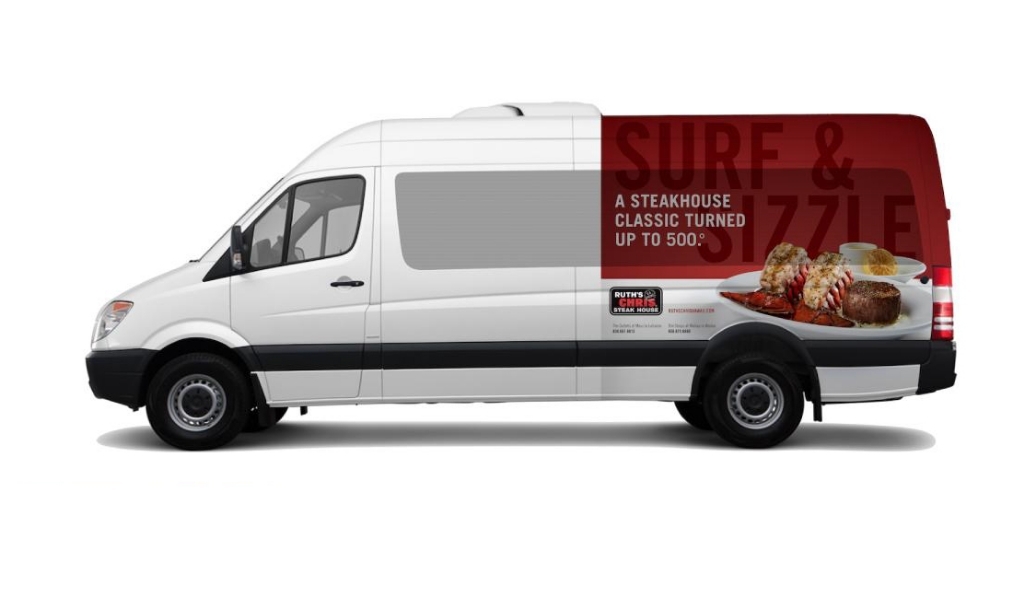 By leveraging the power of shuttle ads, businesses can increase their brand awareness, generate more leads, and ultimately drive more sales.