Digital Kiosk Advertising
Statewide digital signage ad network.
Change your advertising creative fast.
Reach clients in over 75 stores and hotels.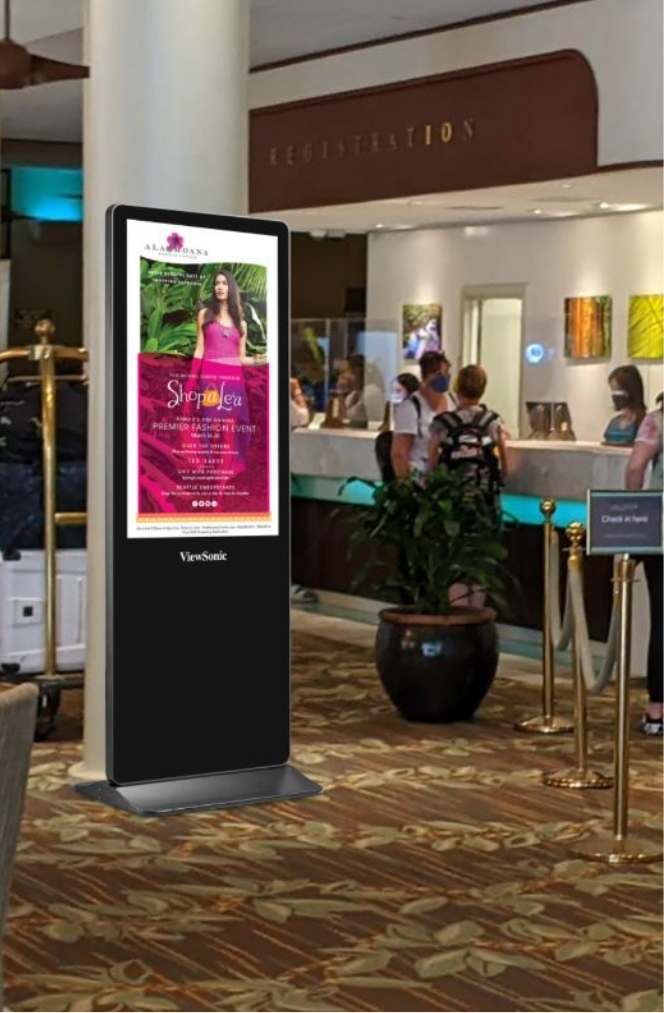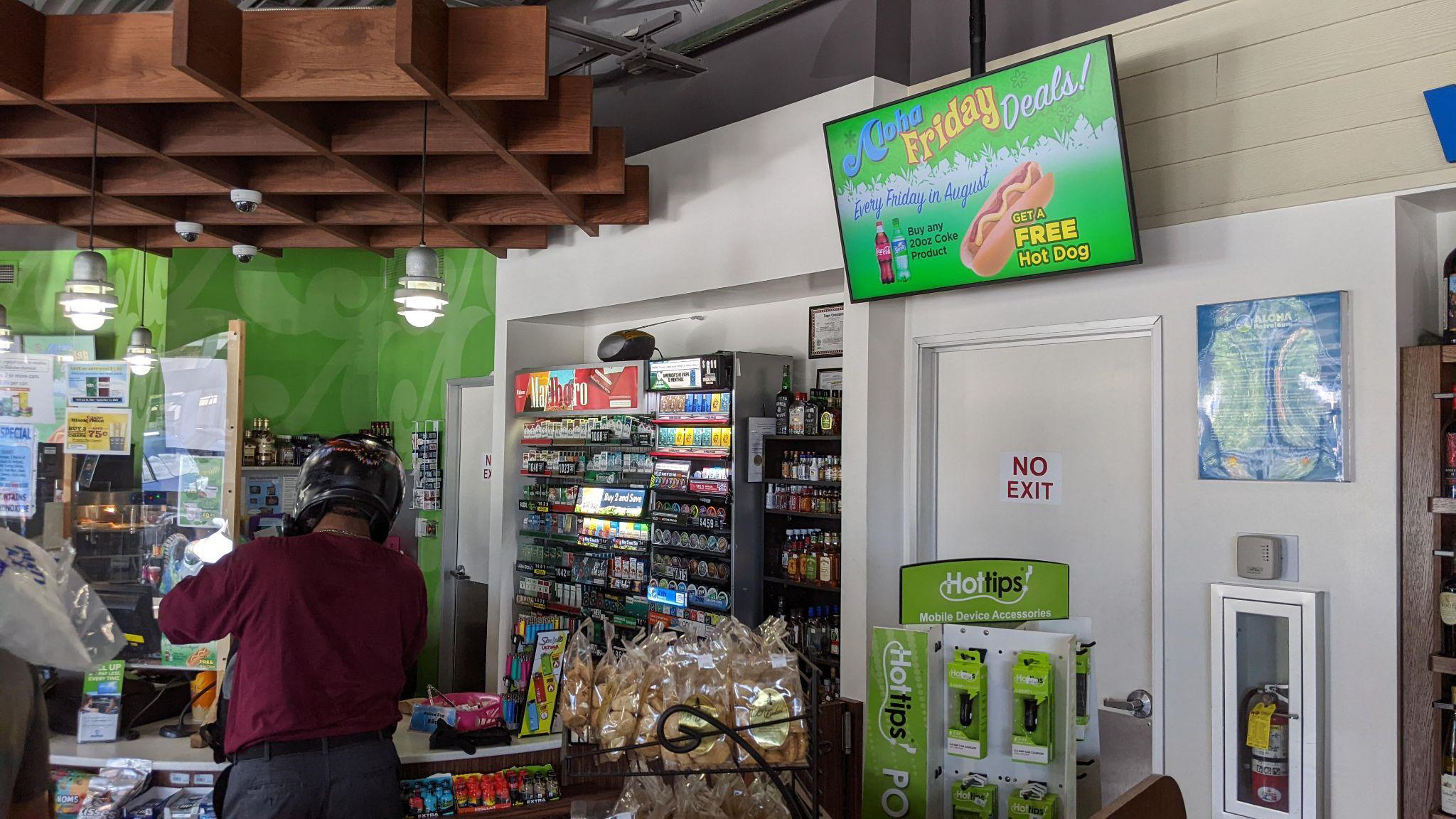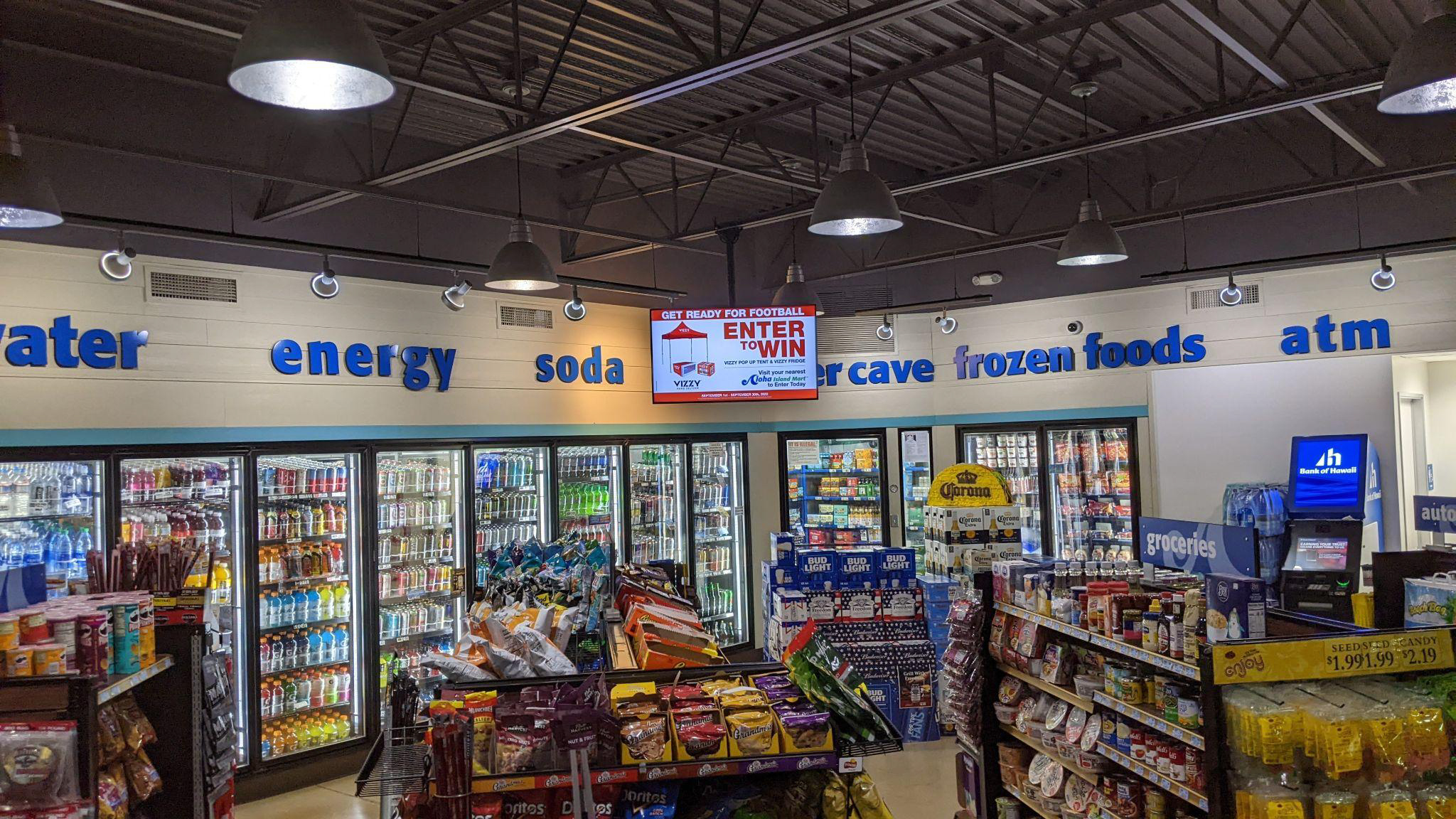 In-store digital signage advertising proves highly effective due to its ability to reach thousands of shoppers daily through our extensive network of 54 Aloha Island Marts, 32 Hele/Nomnom stores, and over 100 venue partners, including Times Supermarket and Waikiki Resort Hotel. This statewide reach allows advertisers to drive more sales directly in-store while providing the flexibility to change creative content quickly and remain contextually relevant to consumer trends. By leveraging in-store digital signage, convenience store owners have the power to influence shopper behavior, build brand loyalty, and create a point of maximum impact for engaging and educating consumers, especially for CPG brands seeking to establish a strong connection with their target audience.
Should I advertise on digital kiosks only?
No, we recommend taking a multi-faceted approach and advertising on our network that best reaches your target market.
Where do you have digital kiosks available?
We have opportunities in Times Supermarket, Aloha Island Marts, 32 Hele / Nomnom Stores, Waikiki Resort Hotel, and more.
How much does this cost?
Pricing is given on a 4 week per venue basis.
We're happy to help.
JPG Media has the expertise and experience to take your OOH campaign to the next level.
GET PRICING
All inquiries are private and confidential.