Truck-Side Media
Vehicles travel the busiest roads.
Runs 6 days a week during peek hours.
Front, back, and coverage on both sides.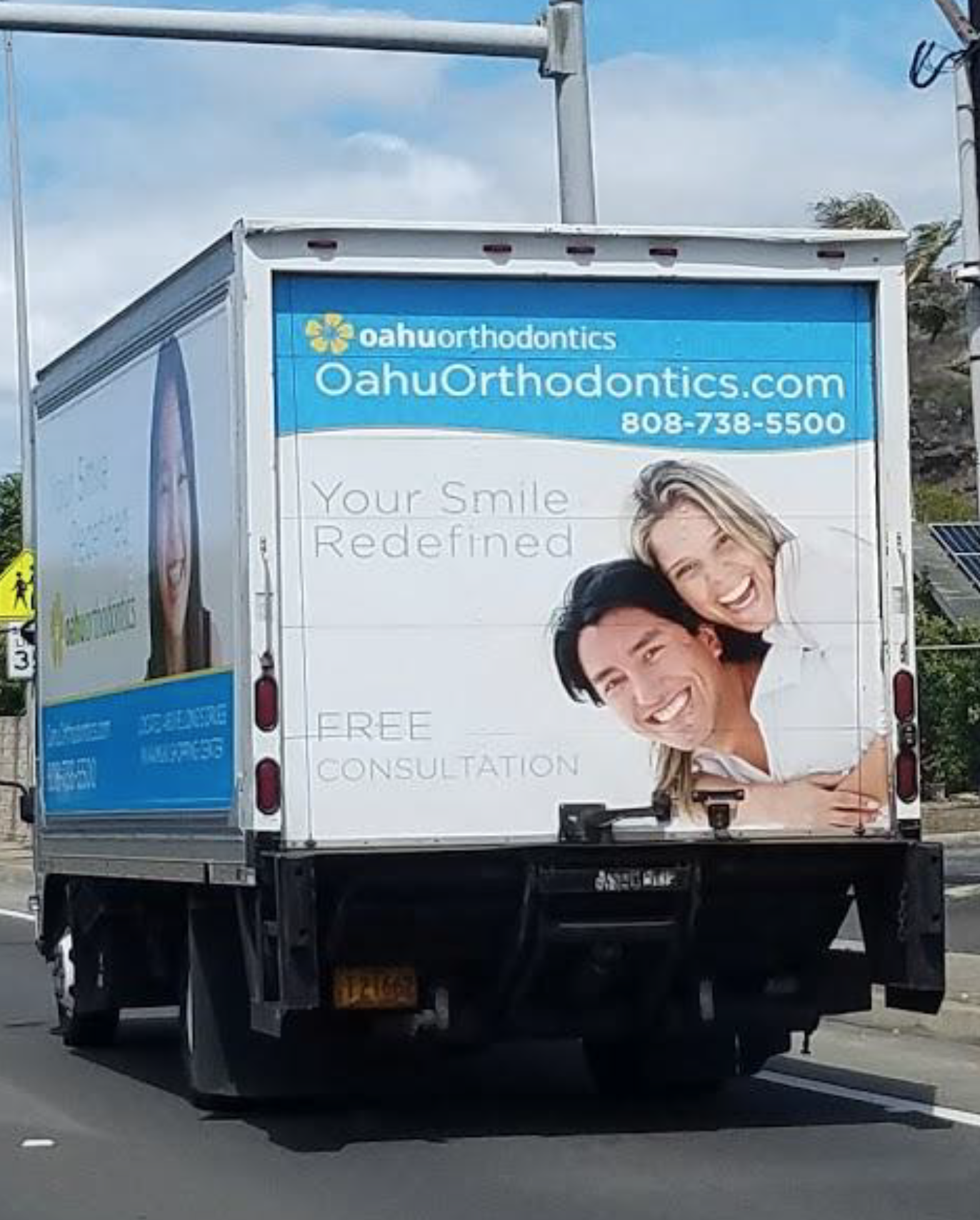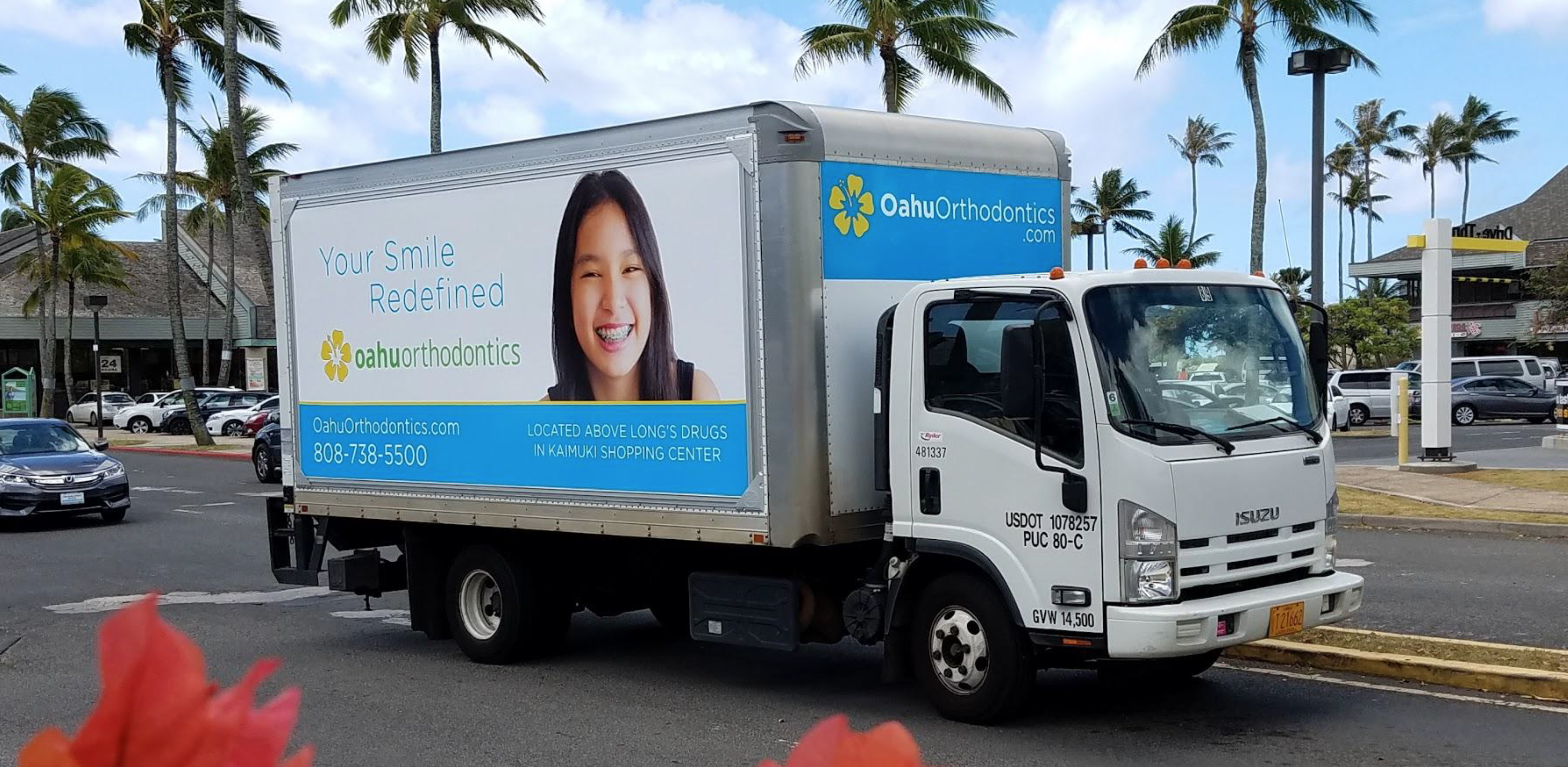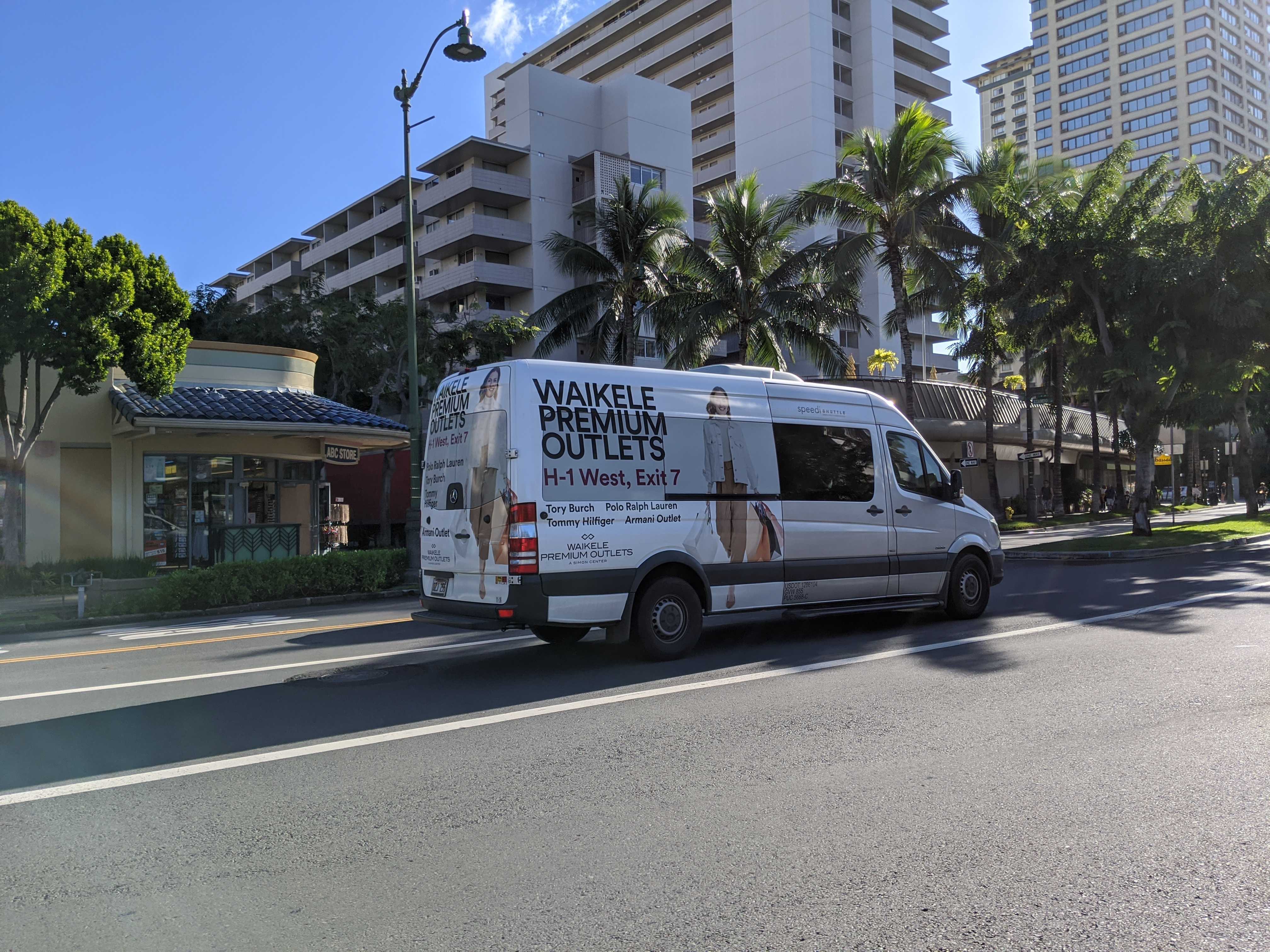 Truckside media, or mobile billboards on trucks, provide exceptional advantages for advertisers seeking maximum reach and impact. With our fleet partners serving top pharmacies, retailers, restaurants, convenience stores, and supermarkets in Hawaii, your message can reach a diverse audience in high-traffic destinations. Our vehicles offer front, back, and side coverage, totaling over 250 sqft of ad space, creating the ultimate moving billboard that commands attention.
Operating on the busiest roads of Oahu, our vehicles traverse bustling city streets, major highways, and popular commuter routes. With their presence from 6 am to 7 pm, six days a week during peak hours, advertisers can enjoy consistent exposure to target consumers throughout their daily routines. This ensures repeated visibility and maximizes the impact of your advertising campaign.
How much does it cost?
Our mobile billboard media rates are offered at 4 week intervals. Click on the Get Pricing button above for more information.
Is there a production and installation fee of the graphics?
Yes, there is a one-time fee to install your mobile billboard on a per-truck basis.
Where do the trucks drive?
See the blue lines on the map below for our transit routes.
We're happy to help.
JPG Media has the expertise and experience to take your OOH campaign to the next level.
GET PRICING
All inquiries are private and confidential.